Mince on toast, 1935
You may have heard about this week's light-hearted thing – the concept of mince on toast, alleged by an American site, Eater.com, to be a quintessential British comfort food classic, here – Mince on toast.
It's not, obviously, although it is a New Zealand thing, apparently.
I mean, it sounds OK, especially with some melted cheese, and anything on toast is pretty British to be honest. As is anything to do with mince. But a classic it's not, or even an actual meal you planned to make, rather than improvised on the spot in a way that you wouldn't tell anyone else about. We've only just got over Delia's tinned mince too. Still, though, it sounds old-fashioned and a bit wartime and frugal, so maybe it's inadvertently just the thing for post-Brexit Britain to adopt. And, luckily, here we are, already provided with a recipe fresh from the good old days.
It's a recipe for invalids – my favourite genre of historical recipe, as the reader of this blog will know.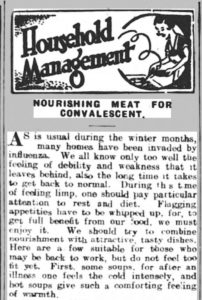 Obviously, obviously, no invalid recipe section is complete without at least one nauseating dish. May I present Liver Soup: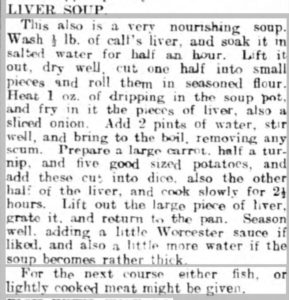 And just to make this extra topical, given the new Doctor Who announcement tomorrow (Ben Willbond, Ben Willbond, Ben Willbond), there's fish with custard too: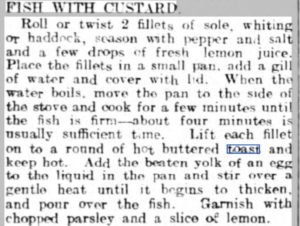 And here's the mince on toast we all know and love. Doesn't sound too bad, if you don't actually mince the steak, and replace the toast with a nice baguette like the unrepentant Remoaner that I am.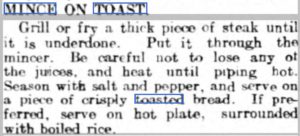 Of course, the obvious serving suggestion is to surround it with boiled rice. Of course.