Victorian Slang of the Week – Bladder of Lard
Another insult (seeing as a good quarter of The Slang Dictionary is insults).
Bladder of Lard – an affectionate term for the baldy man in your life.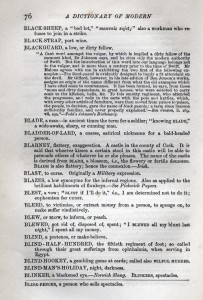 That Naked Video music is the 80s summed up in a sound for me.