Victorian Slang of the Week – Golopshus
Golopshus – well, this is a word that can be used to describe itself. It's rather a golupshus word from Norwich meaning splendid, delicious and luscious.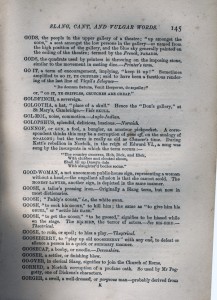 It reminds me more than anything else of the unique wordysmith talents of Professor Stanley Unwin. Here he is describing Patrick Troughton's era of Doctor Who. Deep joy.