Victorian Slang of the week – We are the Dickeymen
Oh, The Slang Dictionary. I have so much to post from this Victorian beauty. It's pretty much an 1865 version of Viz's Profanisaurus with insults and phrases galore. The Victorians really had a way with words.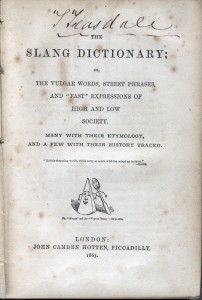 Definition of "Tootsies" below. Ha!

I've been in Liverpool for 21 years and, until I read this, I'd never heard the term "Dickey Sam" to mean Scouser, but it seems it was the common term up until mid last century – http://virtuallinguist.typepad.com/the_virtual_linguist/2008/10/scousers-and-dicky-sams.html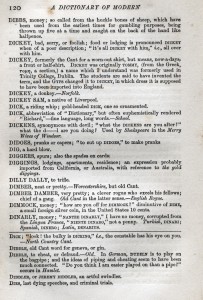 Nb. "Look, the bulky is dicking!" [no comment]